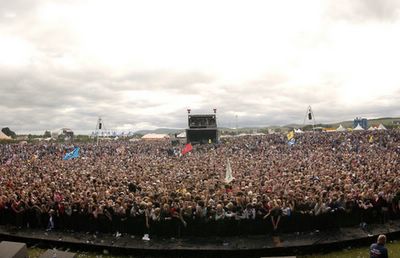 Somehow managed ti get tickets fur T in the Park Sunday this morning.
Lookn forward ti seeing Green Day, QOTSA, Kasabian, etc.
But maistly I'll be in the Slam Tent mashn up the flair fur ma Bo'ness Hameboys ti Mylo & Dave Clarke. Wee fish, big fish, cardboard box.
Embdy else gaun? Embdy fancy it?
Last year I got in at the gate for £30, so dinny worry aboot tickets.
Ma brerr'll get u sorted.
Next Up: Creamfields